The Great Cromar Blog Catch-Up: Post 1 of 16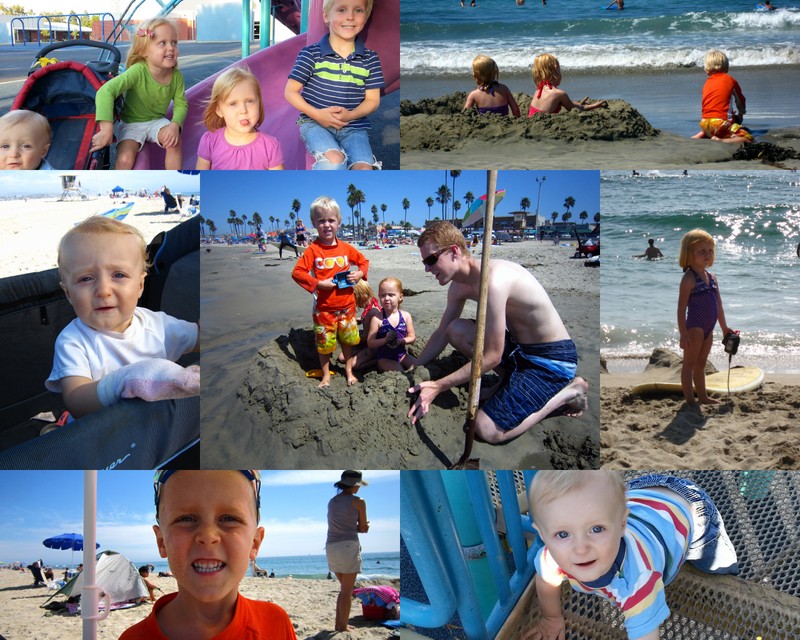 I've been in blogging apathy for months now. Partially because we've been so darned busy (not that the photos above are any indication of that), and partially because I'm not sure who I'm blogging for anymore. Living in Illinois it made sense to blog, so our family in California could see what we were up to. Now we're here, and I know some friends read this blog, but it's kind of weird not to be writing for family, and I think most of my family in northern California or elsewhere doesn't read this, so I'm at a loss. Maybe if you all give me a shout out to let me know how much you love reading our oh-so-beautiful and witty blog I'll feel more inclined.
Also, I really like writing about all our day-to-day adventure and mishaps. They are more of an insight into our lives I think, and I love to think other people think my kids are funny or cute or mischievous too, but I feel like I've got to get the big stuff out of the way. The goal is 16 post in 16 days! I've got all the photos in the drafts already…and, without further ado, let the Great Cromar Blog Catch Up Begin.
Way back in September, Scott had about a month off before he started work, so we tried to spend as much time together as we could. We got in a couple of trips to the beach, a lot of playing at parks, bike rides. Also, we shopped for furniture a ton. I made Scott drive all around the county to pick up stuff. If my house is ever clean again, I'll try to remember to take picture of how it's all looking.
Anyway, we are loving the weather here. Scott and I already have surfboards and everything. We switch off surfing when we take the kids to the beach…not that we've gone in the past five months, but since there are beach pictures on this post, we might as well talk about it. Oh, and that's Miles in the pack in play at the beach. He has a sock taped on his hand, because he stuck his hand under the vacuum and got a bad friction burn from the spinning brush. He's all better now.