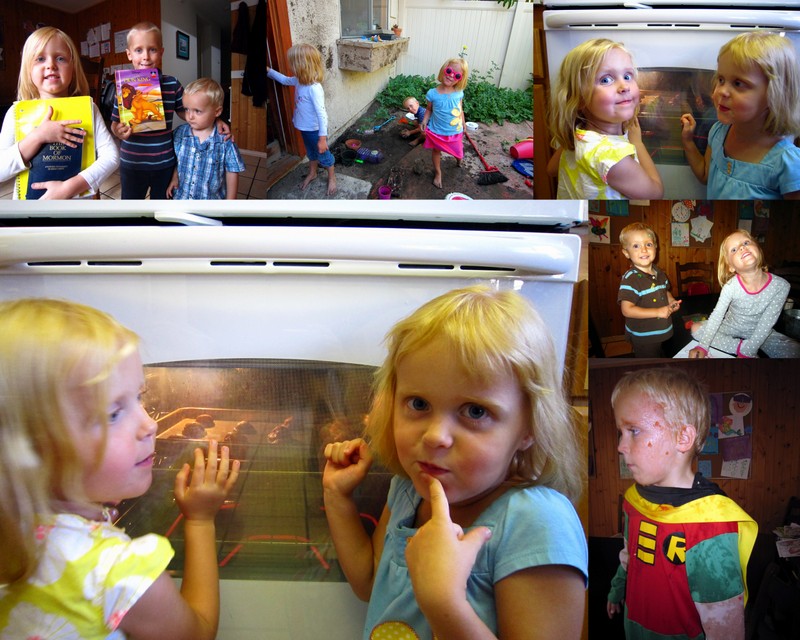 Summer is long gone now, so I'm mostly just going to put some captions on these photos. This summer we made some treats, made some messes, earned new books by reading some, Zana put stickers al lover Miles, and Andrew fell into a bowl of watermelon while wearing his Robin costume. Good times.
The kids went to swimming lessons, and did great at them. I had a class with Miles while the other kids were in theirs. It was fun to do something one-on-one with Miles. He doesn't get that a lot.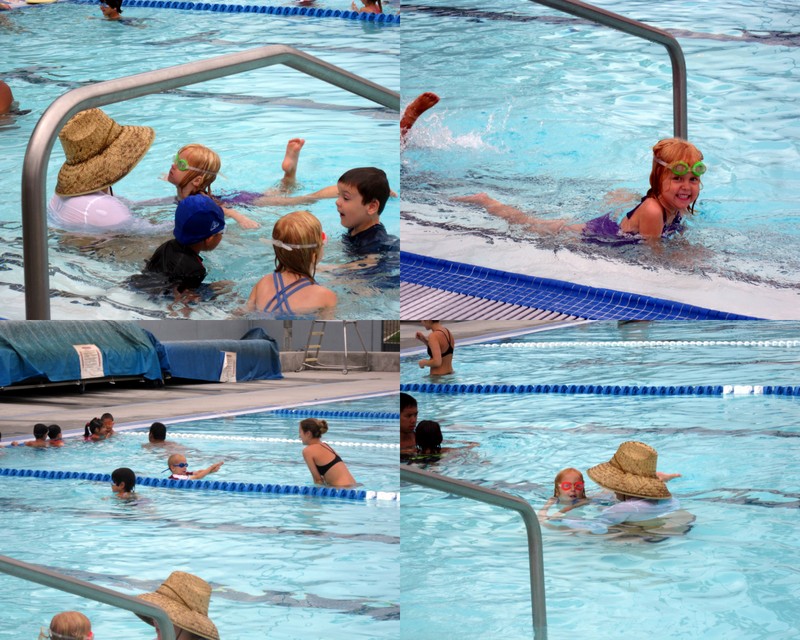 We spent the day at a local zoo with some friends. It's a tiny zoo, but super cheap, so we like it. They also have a little train that rides around the park area.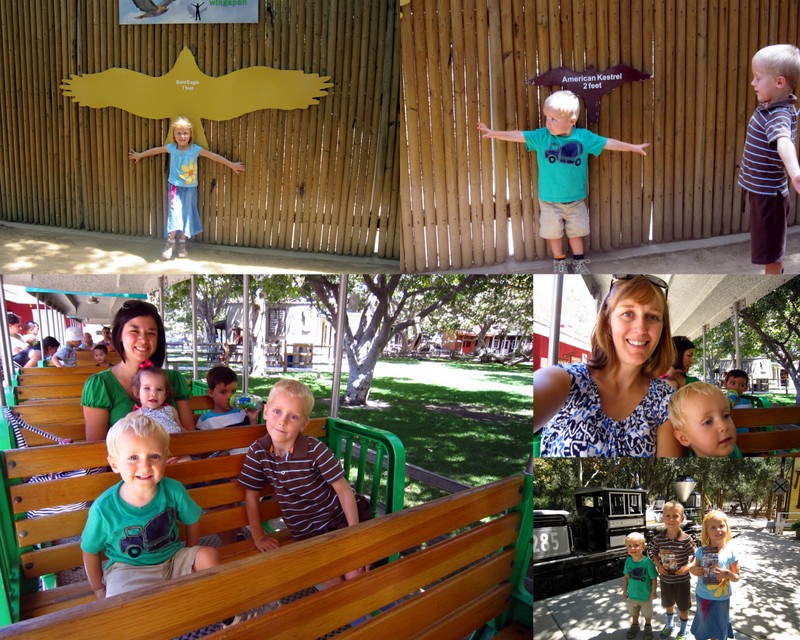 And we rode bikes, played restaurant, camped in doors, and took pictures of cutie Miles laying in the tent like a big kid. Yep, good times.