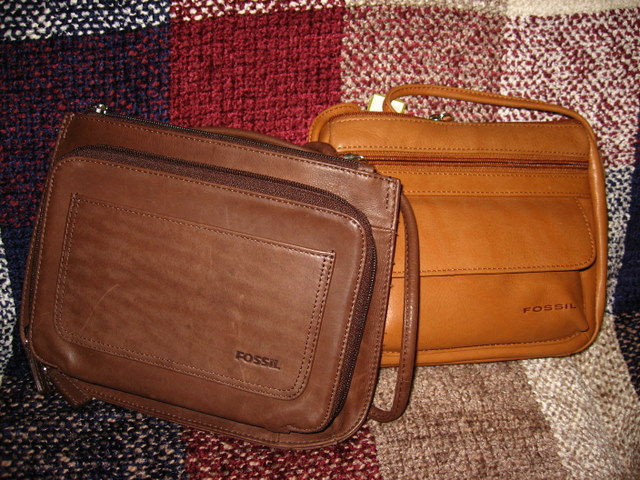 So shopping and I don't really get along well. I like shopping in that I get to have something nice for myself, but I'm pretty sure shopping doesn't like me.
Here's what usually happens: I decide to buy something. I imagine for a few days or months how it should be, what it should look like, how it should match with my other things… When I have determined the exact thing I want, I begin the quest to find it. I have to search in many stores to find it, and I often don't. If only I could download the image of my thing to some designer to make it for me.
Lately, I've actually had a recurring nightmare that I'm trying to buy a necklace. I can never pick one out, I spend hours doing it, and inevitably I am making someone else wait for me. I still have yet to buy a necklace in my dream.
In addition, I really like bags. Purses, backpacks, messenger bags, diaper bags, sports bags…I suspect this started when I was a missionary, because I was always looking for a better bag to carry around all day. So, I like bags. I image how all my things will fit into various pockets and slots in the bags, and I try to optimize the space and avoid clutter.
So I suspected this should make for the perfect storm of shopping. I wanted a new purse.
That did not have a flap (so inconvenient),
that was small (about 5″ x 8″),
that had a shoulder strap,
that fit my stuff right,
that didn't look gaudy and big and bulky or have large, shiny buckles.
After 3 hours of no success and a hungry, tired baby, I finally made some progress. Turns out that Fossil makes a nice purse with my specifications. I ended up with two that are very similar. I bought them both to try them out at home. But, Fossil is like a name brand…I'm not sure I can handle the prestige of owning a name-brand purse. I really just wanted a cheap one, but I couldn't find anything else that resembled what I wanted. If you're in the market for beach totes on the other hand, those are in style and in abundance.