The Great Cromar Blog Catch-Up: Post 4 of 16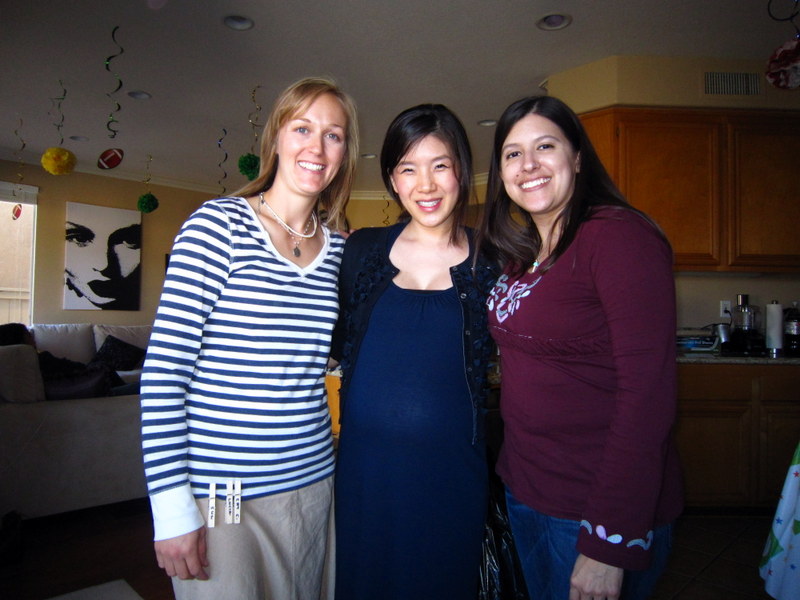 Sun and Megan and I have been best friends since high school Actually we knew each other in middle school too. All three of us went to college in San Diego. Sun and I were roommates there, and Megan and I went to the same school and had classes together. Technically, I lived with Megan at her parents' house too for a little bit, and Megan was probably the first person to know Scott and I were planning on getting married (I had to clue her in early, so I would have some place to live in the couple of months between my mission and getting married). Megan's mom was instrumental in making sure Sun and I took the SATs and applied to college on time, since neither of our parents had gone to a four-year university. Megan's mom also made my wedding dress and my bridesmaid dresses. For the most part, we were all bridesmaids in each others' weddings. Wait, this calls for some really good flash back pictures.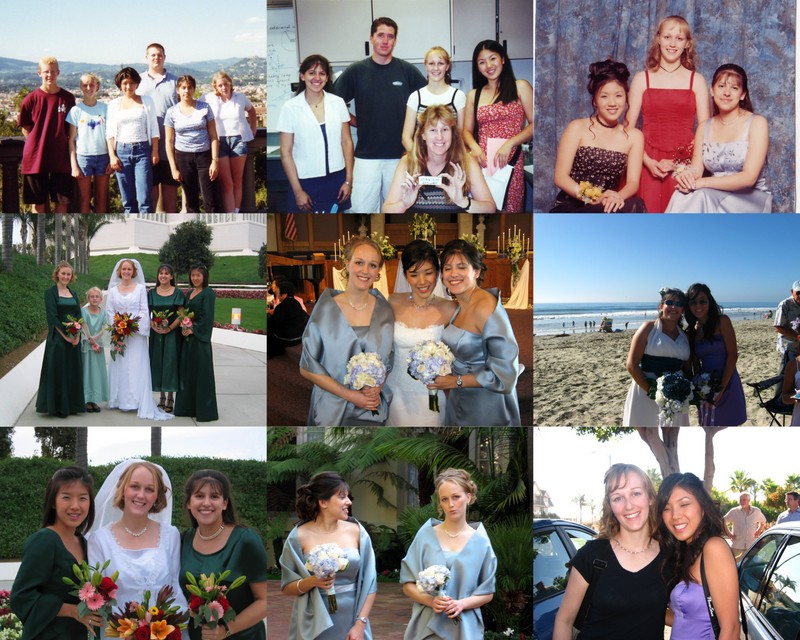 Top row: Innsbruck, Austria (Scott, Cat, Sun, Tim Cobbler, Megan); Ms. Savy's Calc BC Class (Sun, Brandon Brousseau, Cat, Sun, and of course Ms. Savy), Prom 2000 (Sun, Cat, Megan)
Bottom Rows: Cat's Wedding; Sun's Wedding; Megan's Wedding
Come to think of it, all three of us were married near San Diego too.
Yep, there aren't too many people that I still hang out with that I have know as long as Scott. It was fun looking back at all those old pictures. Sadly we don't have any digital ones of our middle school days. I might have to put together a history of Scott and Cat's relationship. That would be pretty cool.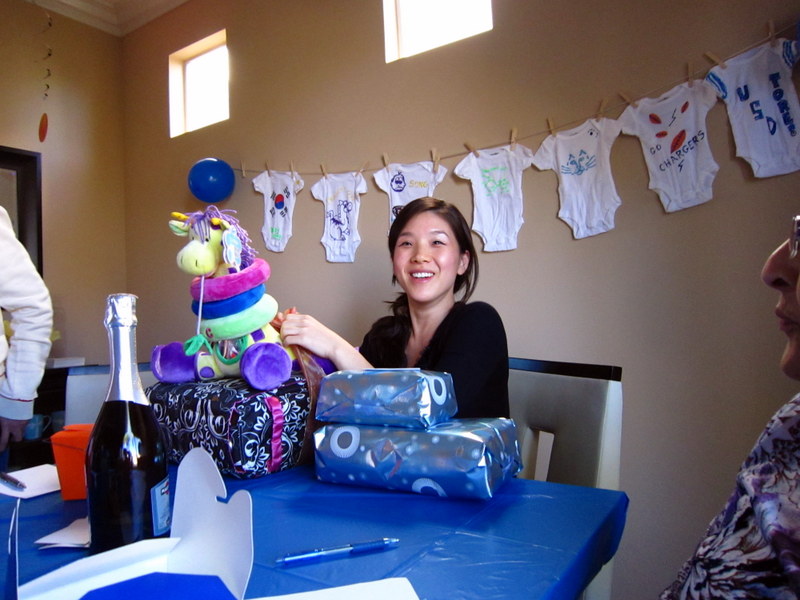 Anyway, now that I'm back in California again, we get to hang out more. Sun has a new little baby Alex, and so our last hang out was at her shower. Doesn't she look cute. So fun.