Even before school let out, we had our summer booked up solid though July. First up was our week-long vacation to one of my favorite places in the world, Fort Bragg. Last time I was there was two years ago when I was pregnant with Miles. I took the three kids up there by myself and went camping there with them and my dad.
Our first day there we took a little walk/bike ride along the old logging road that is now a foot path. The bridge pictured below crosses Pudding Creek where Sara and I swam a lot as kids. The bridge was always old and falling apart, but it was just fixed up. This was my first time ever crossing it. Maybe only Sara will understand that it was a momentous occasion. After our walk, we stopped and ate our lunch and enjoyed the sun and scenery.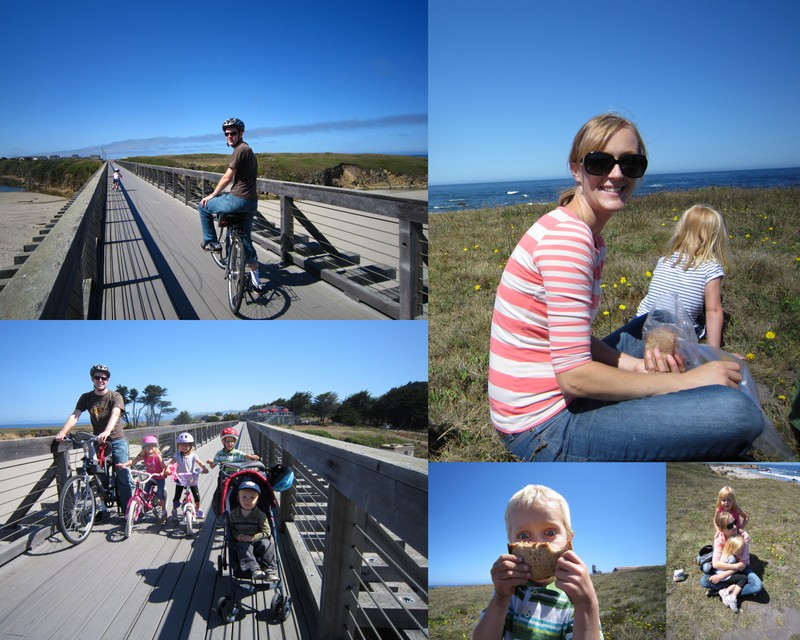 Since our friends the Hodnetts are living in the Sacramento area now, I wanted to introduce them to Fort Bragg. It's a bit of a drive for them, but if you live near Sacramento, you can only be in the "in crowd" if you've been to Fort Bragg. In fact, Mike was surprised to learn that most of his clients and co-workers had been to Fort Bragg or at least knew of it. So we camped with them for a couple of days. Funny Zana looked like she was making out with her marshmallow skewer, trying to get off every last bit.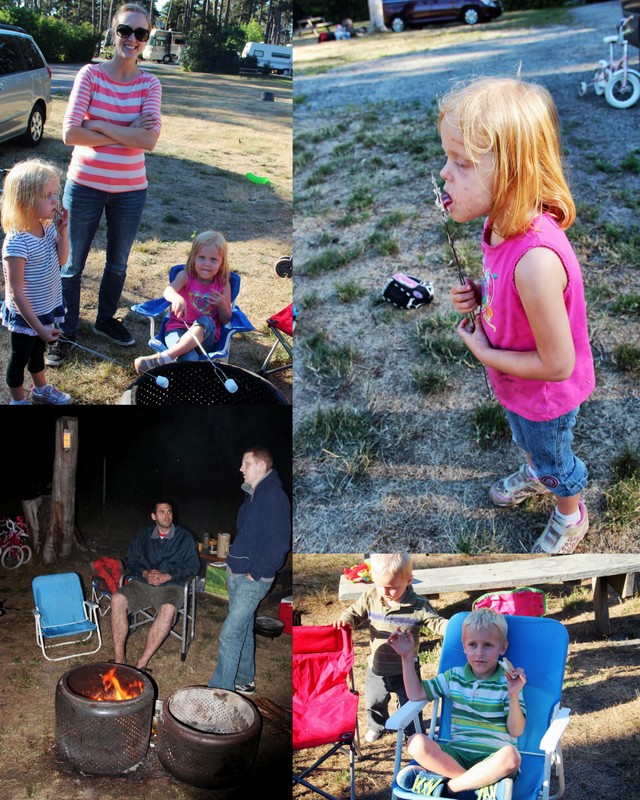 We explored some of Fort Bragg's beaches with the Hodnetts. Although, I'm pretty sure I took them to the wrong place when we were in search of ocean glass. The Glass Beach is a famous Fort Bragg spot, but we didn't see too much glass. We went once with Sara and Jonathan to a slightly different spot and found a lot more. The kids had fun at the beach though.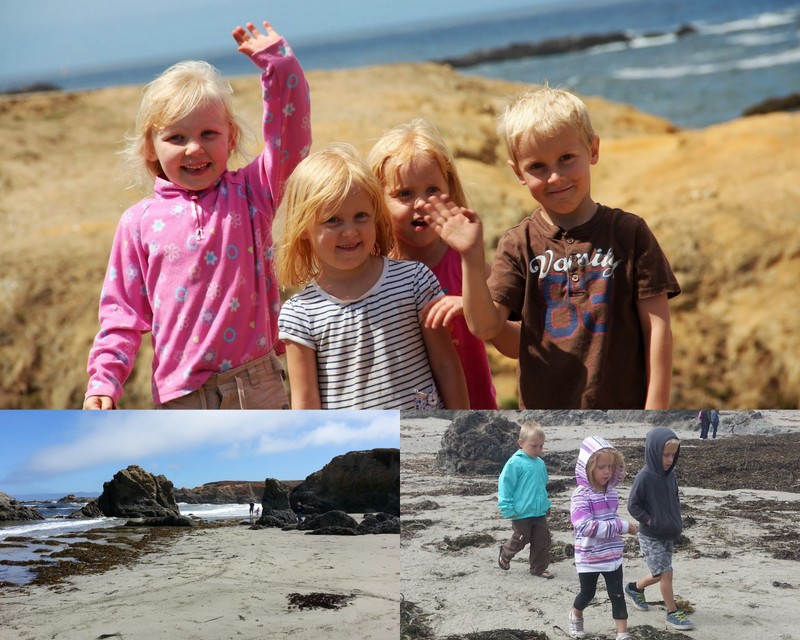 The next day we explored some tide pools, which turned out to be one of my favorite parts. I think I knew it was the closest thing to abalone diving I was going to be doing that trip, so hunting for little creatures in the tide pools was exciting. I even found a couple of super sneaky, hiding star fish. Later we went to Noyo Harbor to look around at the fishing boats coming in and out of the ocean.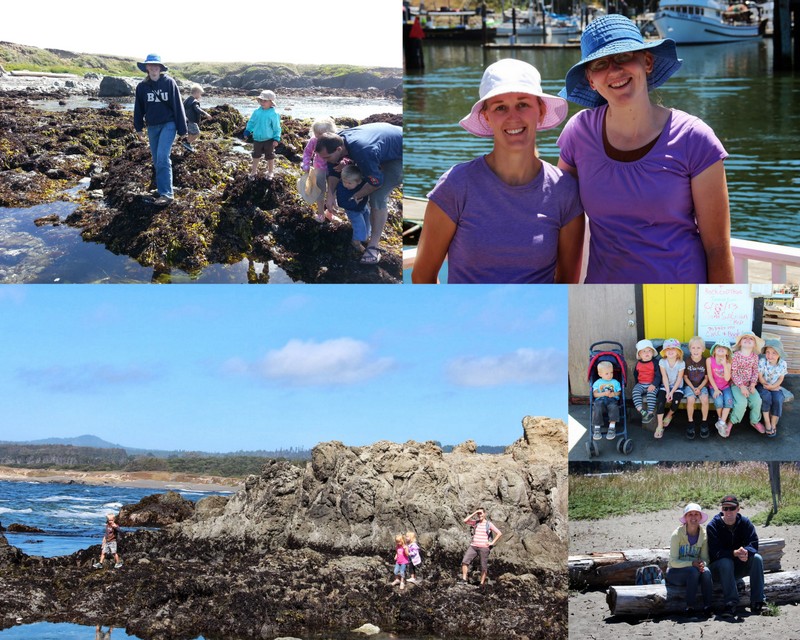 Fort Bragg is never very warm, but we were lucky to have a couple of beautiful sunny days and only slight cloudiness. The Cromar kids only partially froze at the beach, while the Hodnett kids played in the water. We're much more wimpy when it comes to being cold.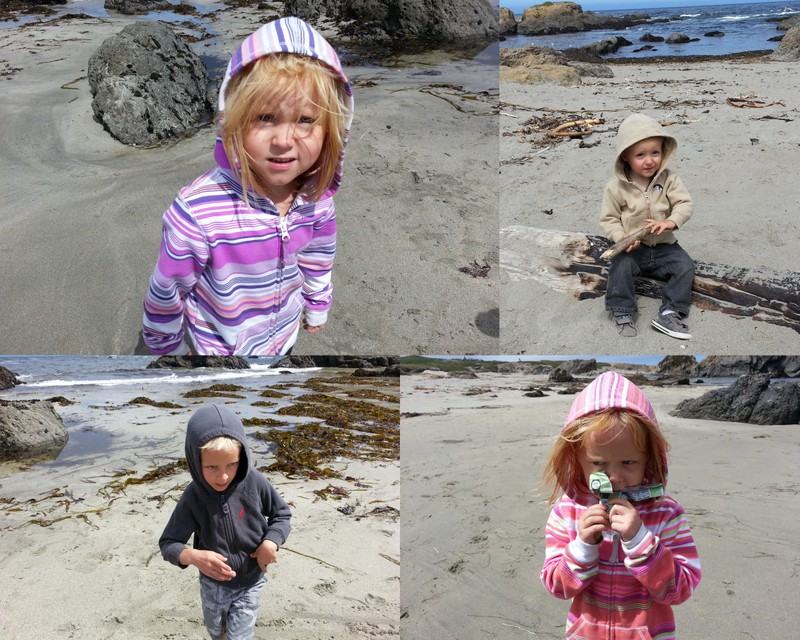 After the Hodnetts left, we packed up our camp site and happily moved back into the little mobile home we had rented for the week. It was none too soon too, because the sunny days left with the Hodnetts and there was nothing but drizzly gloomy days for the rest of the trip. We did get in some "fishing" with my dad. The fishing was doomed from the beginning. Wrong spot, wrong kind of fish, no way to cast your hook out into the part of the lake where fish might be, etc., but we made a show of it for the kids. Next time, there will be red tail perch…you hear me, fish? I'm coming for you. Short beach, armed with mussel guts and sand crabs or nothing.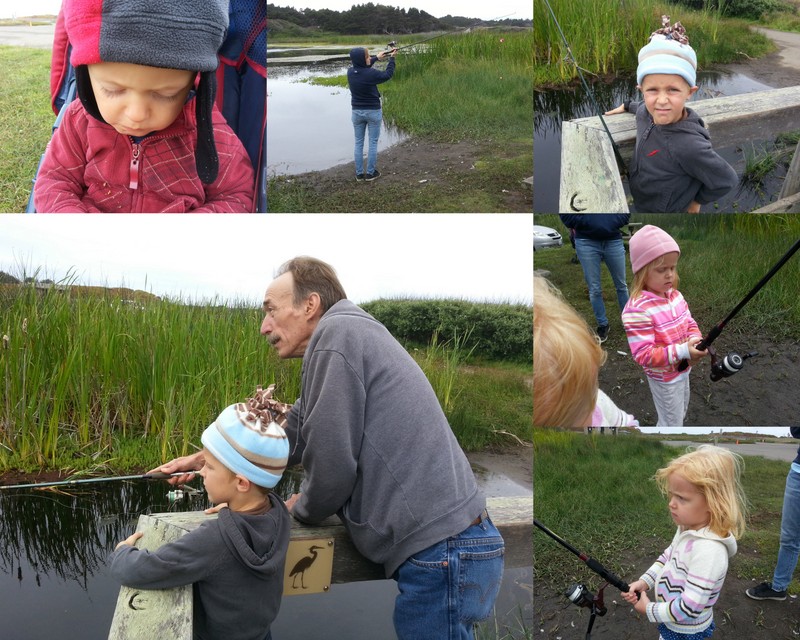 Despite the gloom, we enjoyed playing board games and swimming at an indoor pool and Scott and the kids saw Monsters Inc. in 3D, while napping Miles and I stayed in the mobile home visiting with my dad.
Technically, this whole trip revolved around the revived tradition of the Annual Wunsch Family Fish and Abalone Fry. The only pictures I have of that part are what I got off facebook from my uncle. We used to have the fish fry every year and always in the same spot, so I got out of the habit of taking pictures there, since one year looked so similar to the previous. This was the first one in a long time though, so I should have taken my own pictures. Luckily Eric got a nice group shot (we Cromars are towards the bottom right).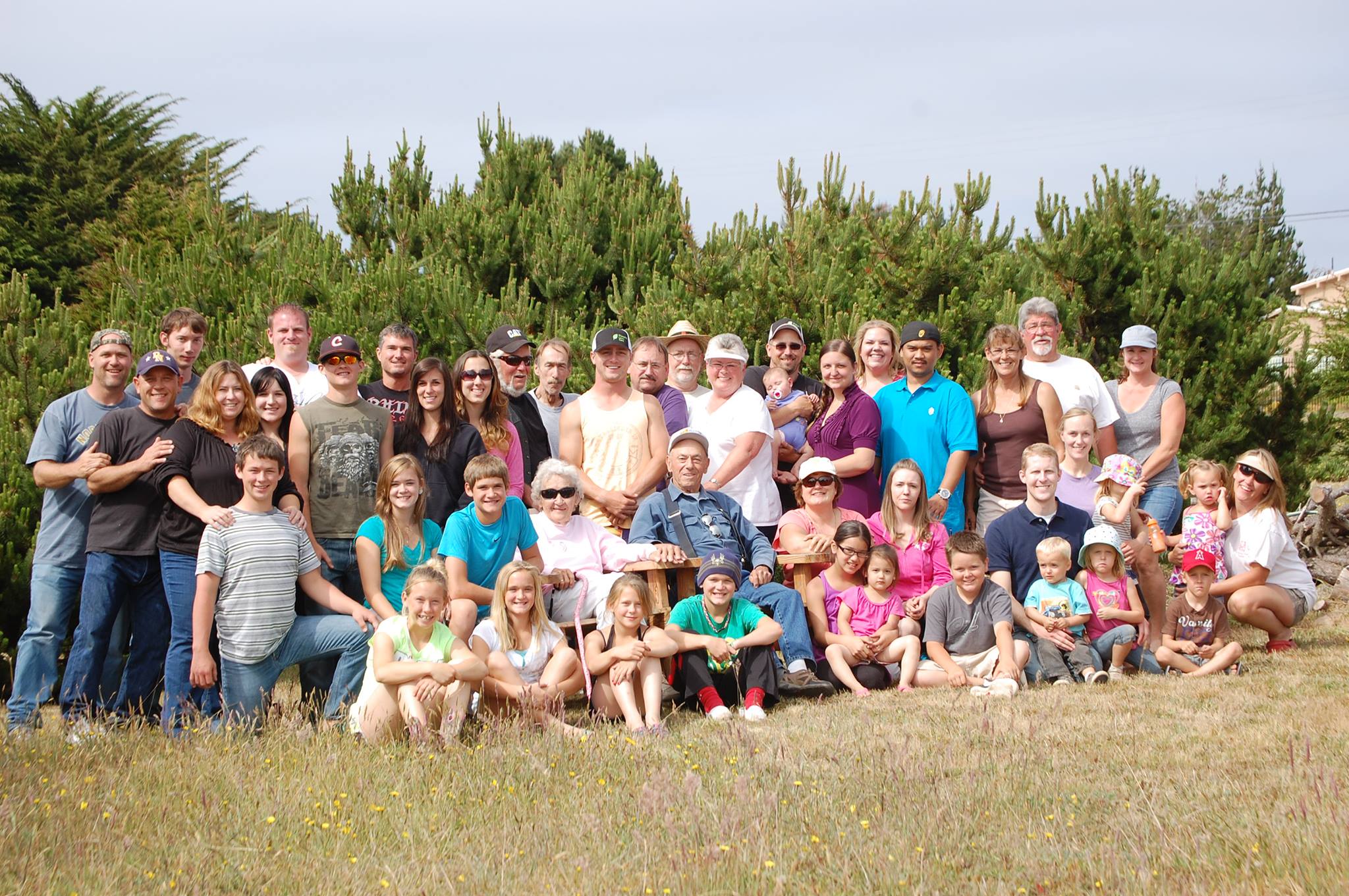 And some shots of my cute grandparents Richard and Marie Wunsch.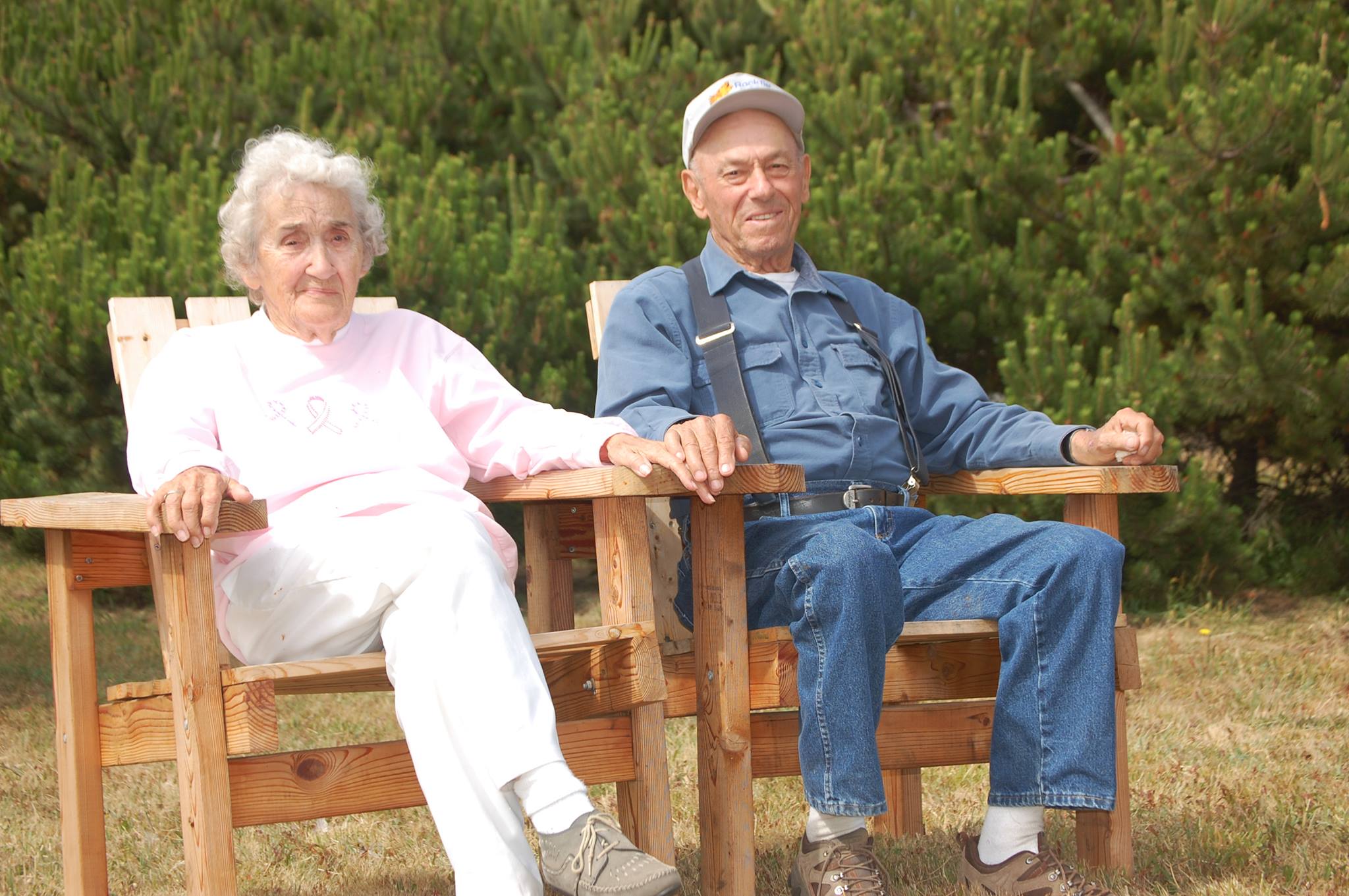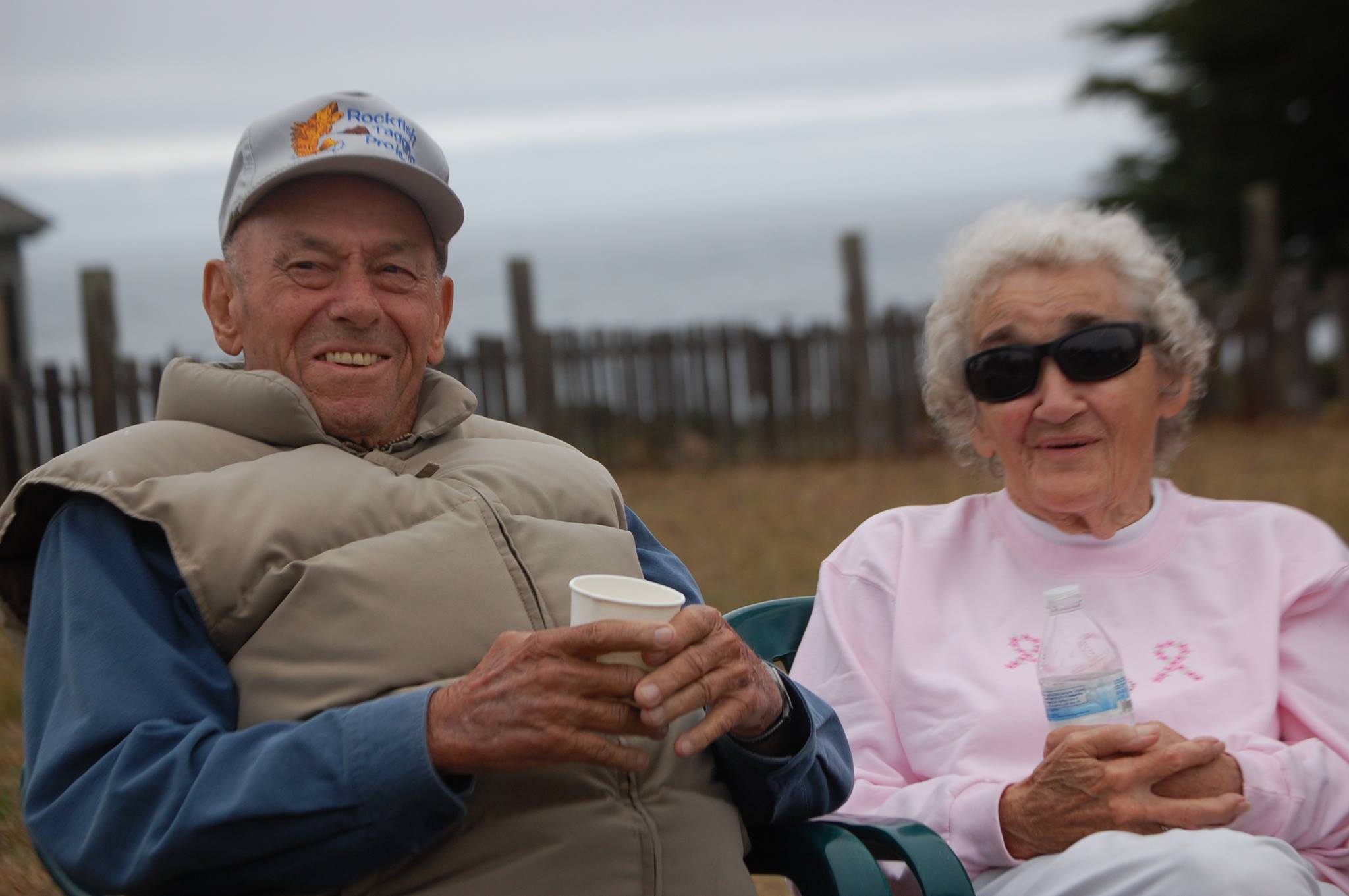 The food was more than amazing though, and maybe next year I can help catch the abalone. I didn't think I should go abalone diving while pregnant. Just to be on the safe side…you hear that, abalone? You know I can take you with my bear hands. I've done it before, although ab irons do come in handy once you figure them out. You're getting pried though, abs.