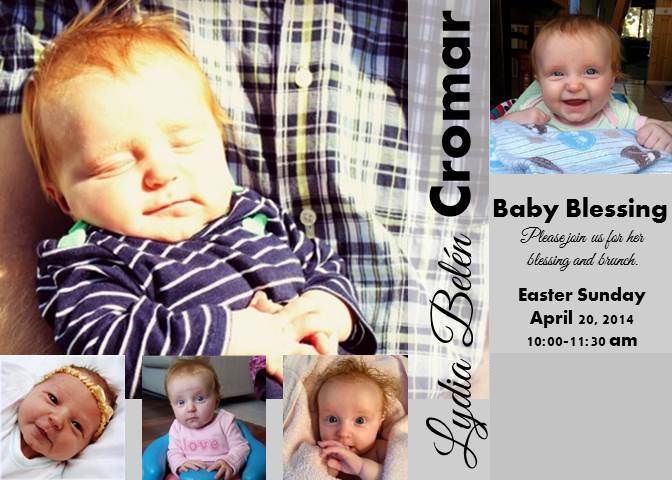 We waited a long time to do Lydia's baby blessing. It wasn't intentional, the months just kept flying by. Finally, I planned ahead a bit and scheduled it for Eater Sunday. I even made a cute invitation, which I'm getting more mileage out of by posting here.
We like to have our baby blessings with just family and close friends, so we had it at Scott's parents house. My mom was able to take a break from taking care of my grandpa, which made it extra special. It was so fun to see our friends the Trammells. We hadn't seen them in ages even though they were some of Sara and my first friends in the Church, and Dwayne was even a witness at our wedding…maybe Sara's too. Anywho, it was great to catch up.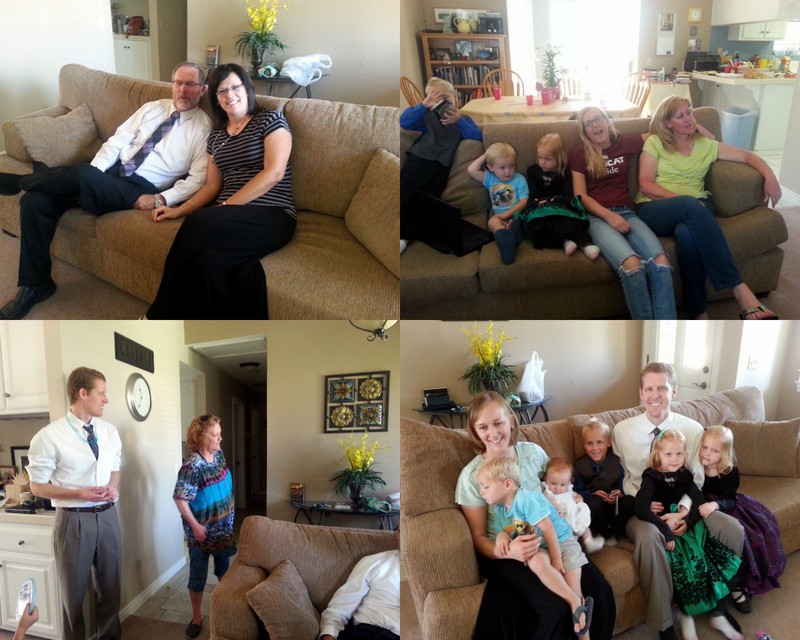 After the blessing I took a bajillion pictures of our cute little sweety pie. I should work on my photography skills, because they mostly turned out kinda grainy, but they are cute anyway. First we just did the baby in her blessing dress.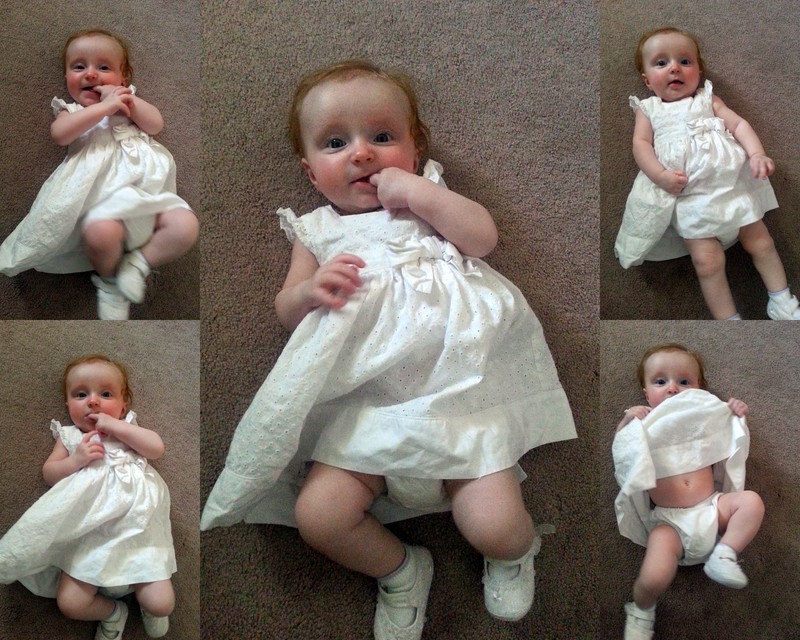 Then we tried to get some of her playing on her blankey.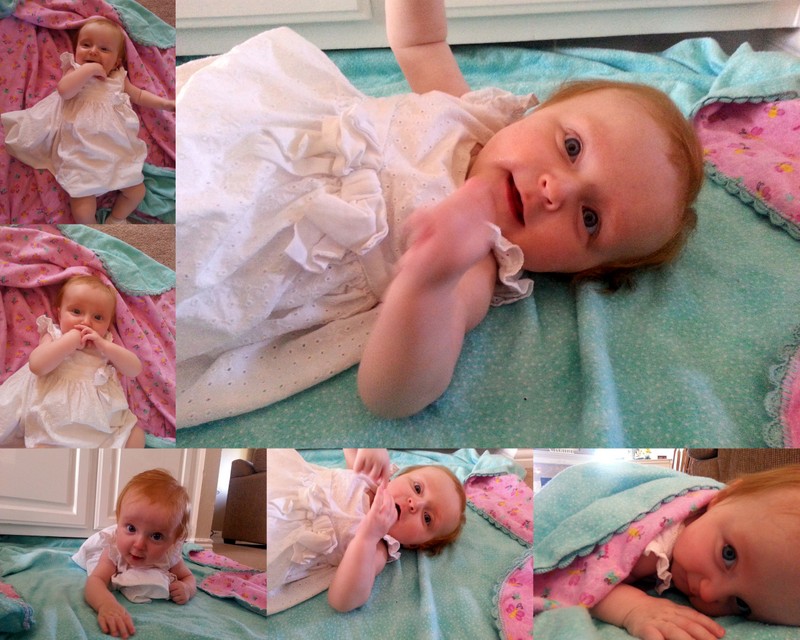 Then she started rubbing her eyes and so we wrapped her up and put her on the couch with the other TV-induced zombies. Lest you think I'm a bad mom who doesn't know about all that no screen viewing before age 2 stuff, that was just for the picture. She opted for a nap rather than watch Jake and the Neverland Pirates.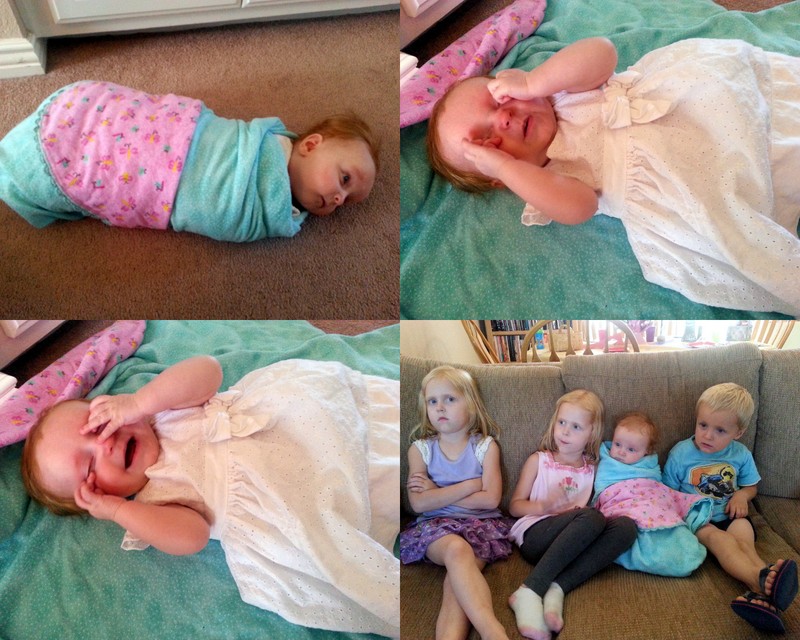 We had brunch with everyone and chatted, and then it was time for church. Ron was in charge of the Easter program. It turned out really well and the choir sounded great. After church we had a nice dinner and then had some fun with an egg hunt. Normally, for Easter we end up doing 2 or 3 egg hunts, but this year we were lazy/we had a new baby/our ward didn't have an egg hunt, so this was our only one. The kids had fun though. I love Easter. It's one of my favorite holidays, because you get to spend it with family, you get a few presents or at least candy as a kid, but it's more low-key than Christmas, so there's less stress. We are so happy we have little Lydia in our family now.