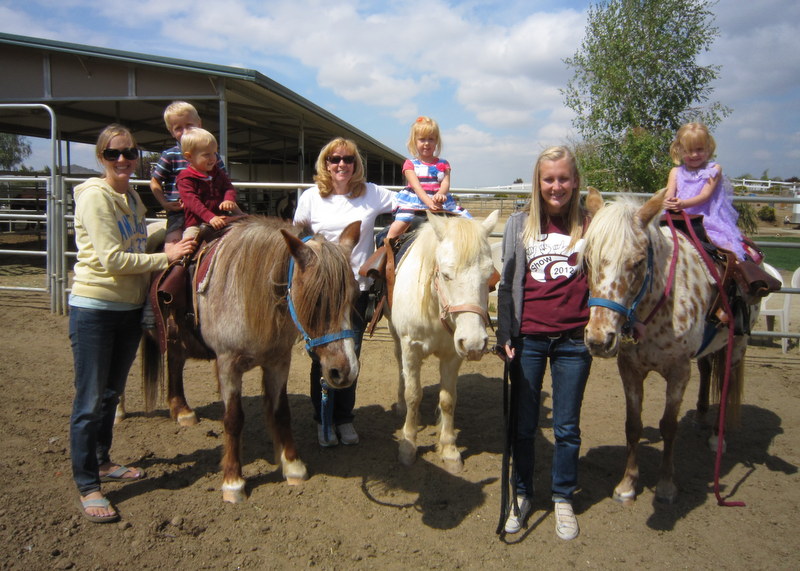 During spring break a friend of Kim's, Debra Hardman, offered to let the kids have a private tour of her little ranch. Debra teaches riding and does pony parties that have petting zoos too. So the kids got their own special pony ride and got to play with all the petting zoo animals. Andrew and the girls fell in love with their ponies and loved riding around. Miles thought they were cool too and we gave him a short ride. Kim and Tara and I got to lead the ponies all around.
Let me point out that I am walking around in manure-covered dirt with flip flops on. Californians wear flip flops all the time, but really it was pretty gross. I had brought real shoes, but they were my kinda nice tennis shoes, so I didn't want to get those dirty either. In the end I decided my feet would wash off more easily than than my tennies.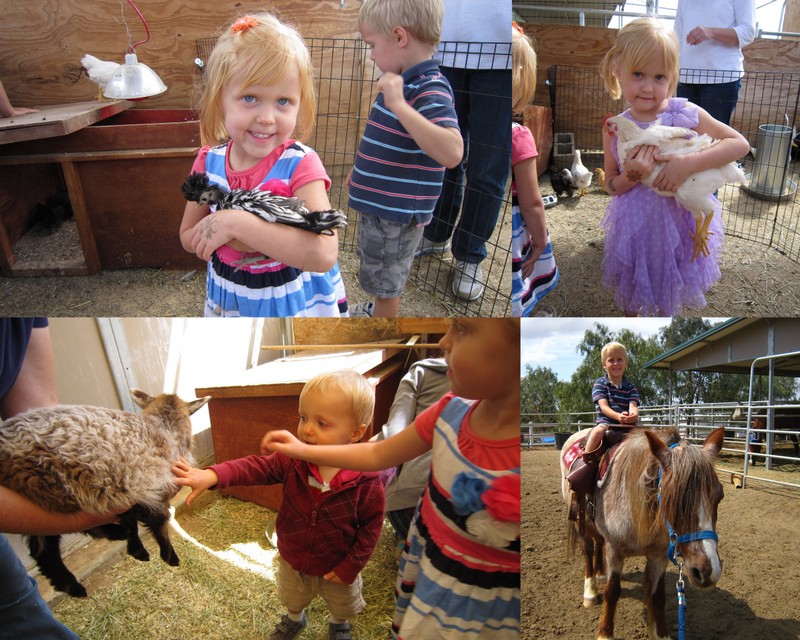 Miles was sooo funny to watch with all the animals. He gets so excited and runs around after them. The kids got to hold every color of chick they could imagine, plus we saw alpacas, sheep, rabbits, piglets (my favorite), and goats. It was a really fun day for them.