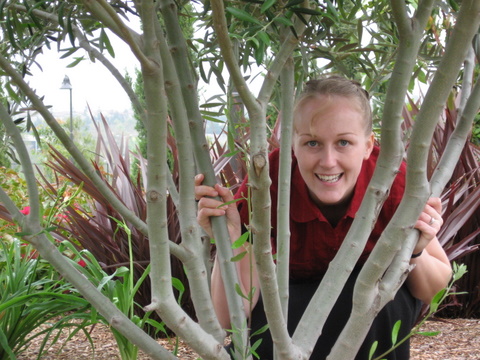 I think I've finally figured out what to use this blog for! As I mentioned, because it is meeting some strange girly need to have something with pretty flowers on it that I can share with friends and family, I have not been able to give up this blog. Although, it seemed pointless as Scott is in charge of our website that is used to remind our family how awesome we are and how cute Andrew is, and I already have trouble posting often on my other blog, A Start Up Life.
After spending more time reading the blogs of my friends and family (and also blogs of friends of friends, who don't even know me, but have entertained me in my computer reading time), I have learned a few things that I enjoy in a blog. My goal is to incorporate those things to make this a happy, fun blog that you will enjoy reading.
I intend to embrace a simple and elegant system. I've decided to write short posts about happy and uplifting things that happen to me in my everyday life. Also, I like doing book reviews, because sometimes publicists will send you free books to review, so maybe I'll do some of those too. We'll see.