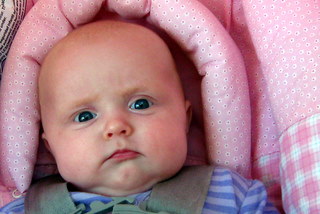 So it's 4:30pm on Mother's Day. It's been a nice day. Right now everyone is asleep except me…Andrew is taking his late, after-church nap, the girls got fed and bathed and put in bed, then Scott fell asleep too. I wasn't sure what I should do with all this alone time, so I just thought I'd make one comment:
I don't think Scott realizes that he's not allowed to take a nap if he's still planning on doing the cooking tonight and making tacos for us all, and if he's planning on getting Andrew dinner by 5pm (the little boy gets super cranky in the evening if he hasn't eaten by then).
I'm just teasing, but should I help him out and get the taco meat out of the freezer, or should I just leave it all up to him? Hehe.