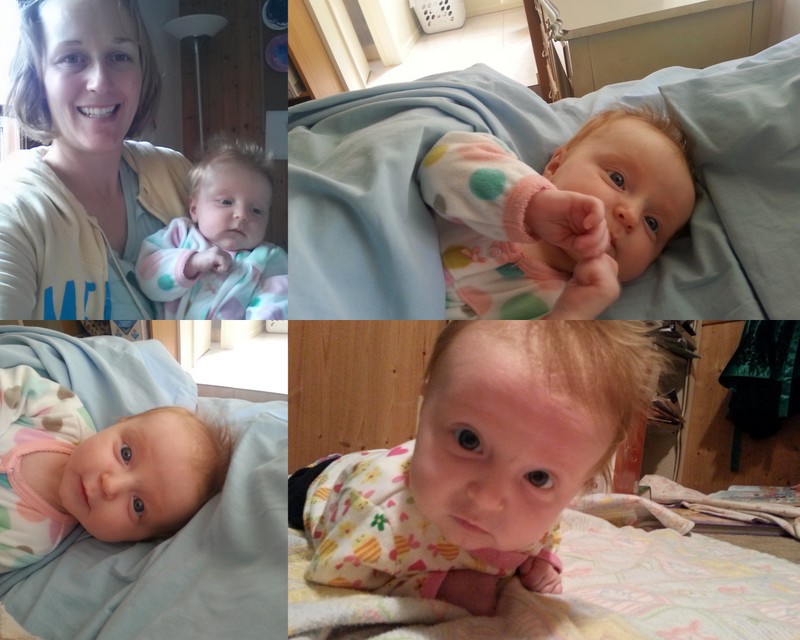 Our baby is so pretty. And she has such crazy red hair. I always tell her that she's just so fluffy all the time.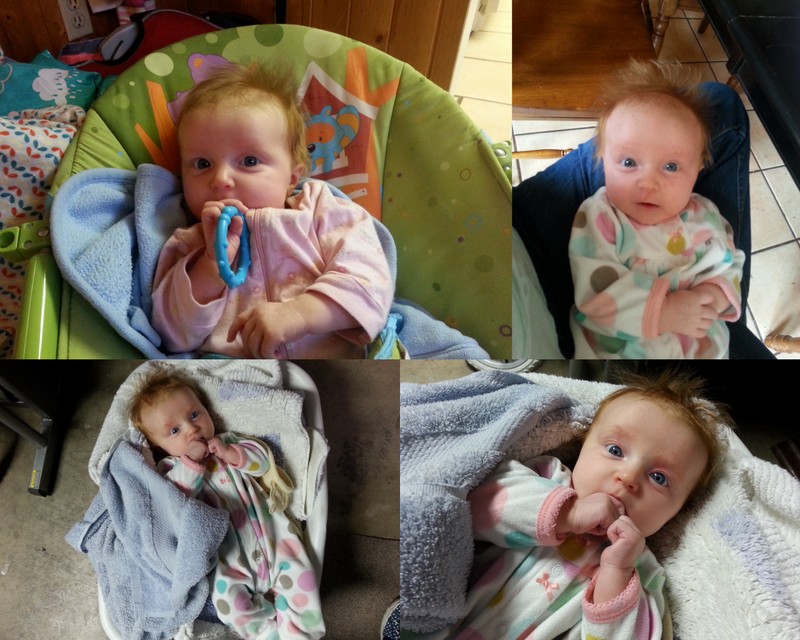 At two months she was learning to hold stuff and keep her head up during tummy time and help mommy carry the laundry basket around.
A friend of mine asked how we have been doing. I told her we'd kind of settled into a routine, and Lydia was sleeping so well and only waking up one a night around 5am to eat, so things were good. She commented how great it is when you get to what becomes your new normal after each new baby. It's so true. We have reached our new normal, which I summarize thusly, everyday at least one thing doesn't get done. Some days I don't actually cook dinner and we all eat PB&J for dinner. Some days nothing at all gets cleaned. Some days we get all our work done, but we don't play outside at all. Some days everything gets done, but mommy never makes it out of her pajamas. Most of the time the house looks like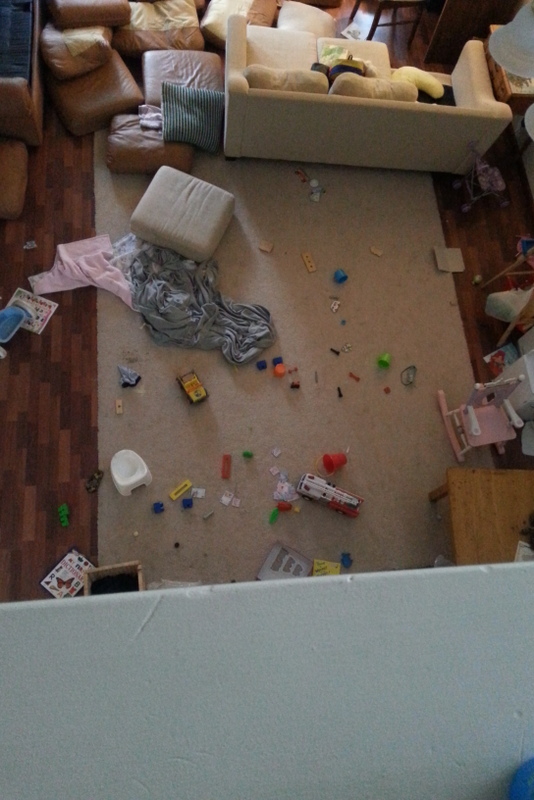 But with more toys on the ground, and we're cool with it. Those cushions are a foam pit for flipping into, so its all good.
So last Wednesday we were having an awesome day. I baked some bread. We cleaned up the whole living room. I had real clothes and make up on. Dinner was in the crock pot. I was thinking about how we were were having an awesome Tuesday and we were headed out the door to be early picking up Andrew from school, when I noticed I'd missed a call….from the school…saying that it was Wednesday and Andrew hadn't been picked up from school. (He gets out an hour early on Wednesdays.) What?! It was Wednesday! I couldn't believe it wasn't Tuesday. So my one thing that didn't get done that day: picking up Andrew from school. Luckily, the poor guy thought it was funny that mommy didn't know what day it was.
I just tell myself that it took five kids to make me as scatterbrained as most people are with just two…at least it helps me feel better. The new normal, try not to leave Andrew at school.