I'm trying to do a few catch-up posts, but I don't want them to all be just a flurry of pictures or a list of events. Even from so little Lydia is kinda a funny baby. She is amazingly easy in every way. She was waking up only twice a night by the end of her 1st month, she naps in the midst of the noise and chaos of everyone around her, she only poops once a week (her doctor assured me this was fine), and has not even once tried to poop or pee on us while changing a diaper, oh, and she doesn't spit up. One thing I find especially odd is that if she is eating and gets full, she just stops eating. Or if I want to switch her to the other side and she feels like she's had enough she will just look at me. Doesn't it seem like babies usually are so gung-ho over milk they don't stop until they are completely stuffed. It's like she's saying, "um, no thank you, I feel good and I am sensible enough to not stuff myself like a pig." Anywho, it's weird, but she doesn't spit up so it's good.
And now on to the flurry of pictures.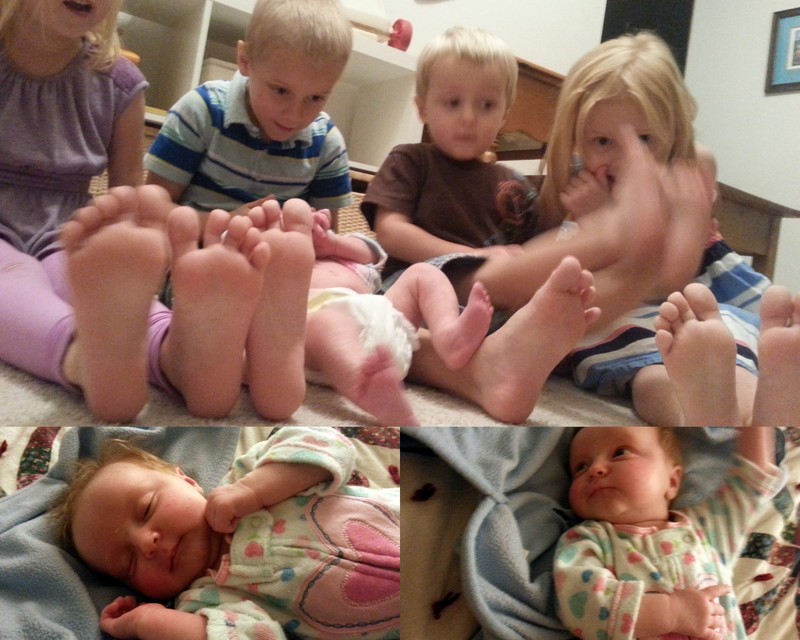 Oh little babies grow up so fast. As you can see I've been learning to use the camera on my phone. It doesn't work so well inside, so sorry the photos are all a bit blurry. It's been fun having a new little one around. The kids all love her so much. In the pics below, Ellie is being a doctor and Lydia is her patient.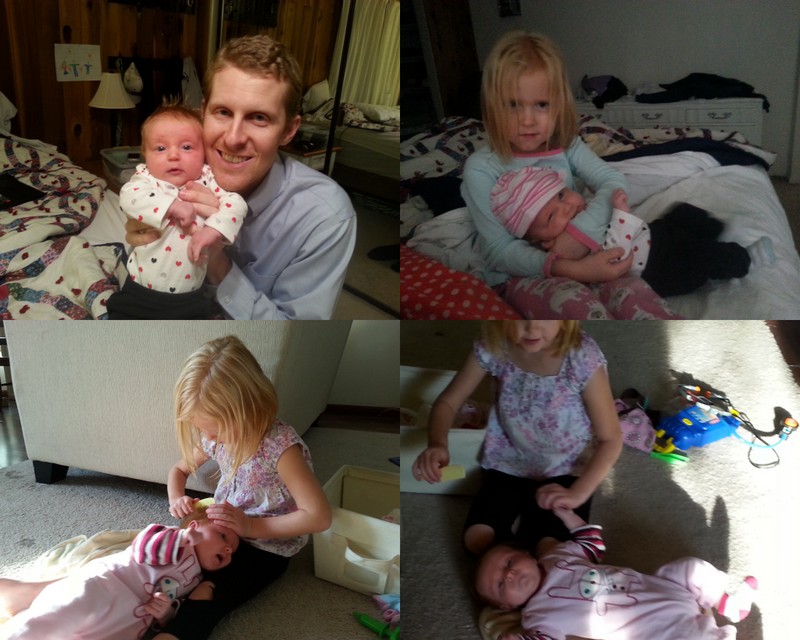 As I was planning a post on Lydia from her 1st month I was expecting to think she looked a lot smaller back then. She seems about the same though. I mean, she weighs a lot more than she did then, but she face hasn't changed much…although, when Scott holds the babies they always look pretty small. We enjoyed a nice trip to the beach, and Lydia slept through most of it. She was probably just so comfortable in her warm car seat with the nice sea breeze around her. It was really an amazing day at the beach for December.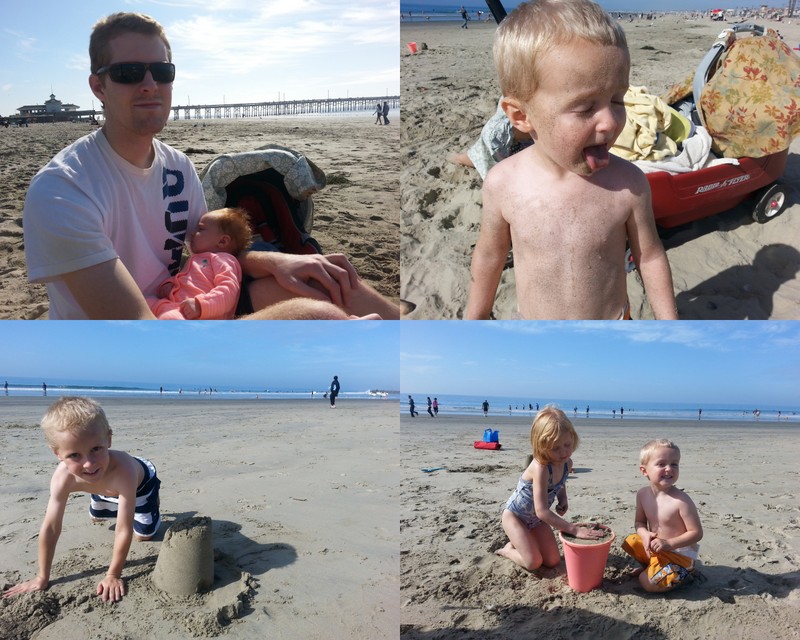 Lydia is just our little tag-along buddy at park day. I love carrying babies in the bjorn. They are just so cozy and small.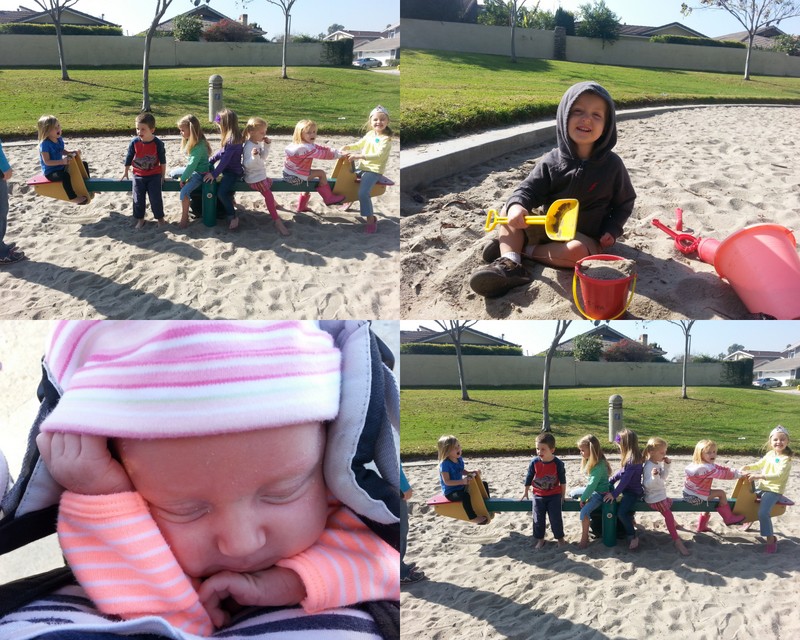 And bath time. My one and only baby with hair.