I really need to find something to do while Andrew does his homework. He needs me to read the instructions to him still, and when I don't he just goes on ahead doing whatever he thinks up, and I have to erase it and he spends twice as long re-doing things. At the same time, he does most of the work by himself, so I get bored of sitting here with him. I don't think it'll be good for him if I start expressing boredom with homework time. Anyway, I thought posting about our lake trips of the summer might keep me occupied today.
We took two trips to Lake Mead over the summer. We went with Scott's parents and got to go on their boat. For the first one, we knew it was going to be hot, hot, hot. I came up with a plan to make a solar oven, and the kids were happy to have a project. We constructed a double-walled, insulated, solar oven out of some cardboard boxes. We added black paper and made a clear lid with some acrylic we had in the garage, which was leftover from fixing up the DDR pad. It turned out awesome, and got hot enough to cook hot dogs to an interior temperature of over 165 degrees. Our attempt to cook easy mac (see below) was a failure though. The macaroni just got all soggy and turned to mush. Maybe we should have tried to just boil the water.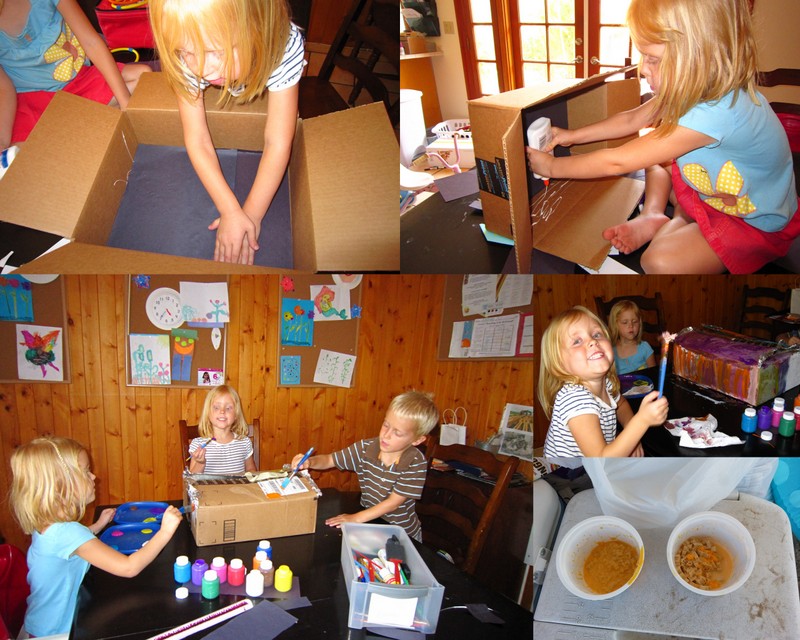 The kids didn't really care that I was cooking hot dogs for them with nothing but the sun. They were too busy swimming all. day. long. They just kept their life vests on and floated around in the water for hours and hours each day. I got one slalom ski run in on the first trip, just to prove I could still get up on one, but decided not to press my luck after that.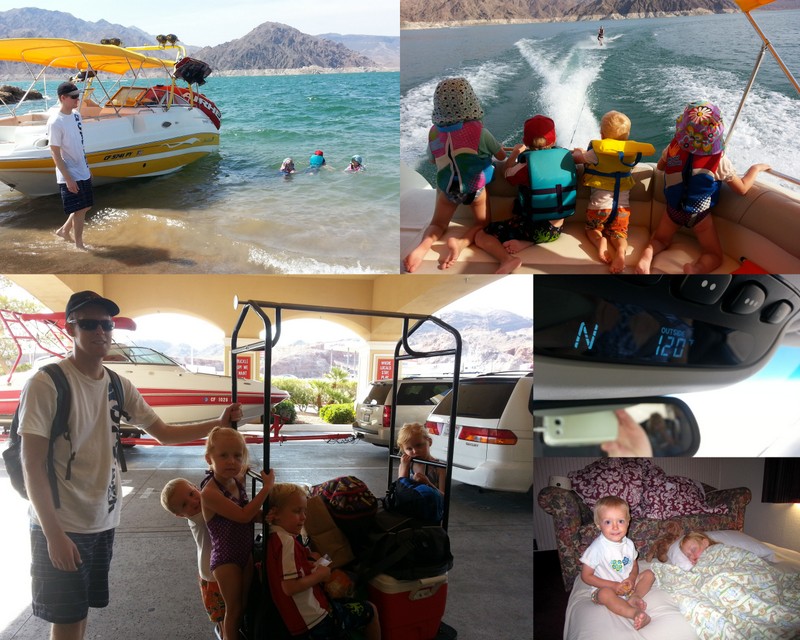 Scott got to ski and wakeboard some, but I never got any good pictures. It's really hard to supervise all the kids and take pictures, even with all the help we had from Kim and Nick and Tara. The older kids were really liking tubing, but Miles was not thrilled. Or maybe he just didn't like that he had to go with daddy and not get to stay with mommy.