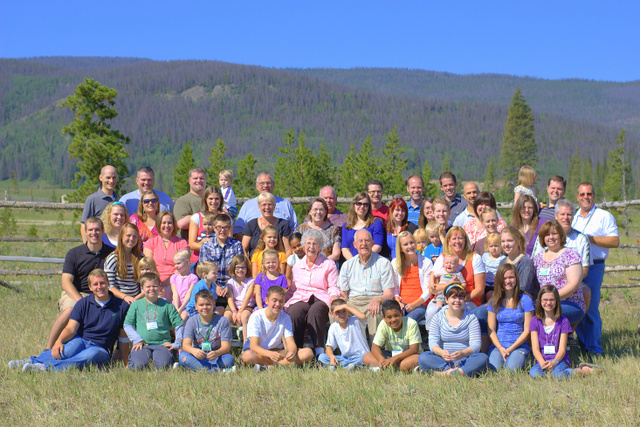 Halfway through summer, Scott's family held a family reunion at the YMCA of the Rockies in Colorado. They hold the reunion every two years and it is always a ton of fun. I even went to the past two without Scott, when he couldn't get off work. This year, Scott was there in body, but his mind was still busy, busy, busy studying for the bar. I think it ended up being a nice break for him, even though he still studied for 8 hours or more each day. I think I didn't mention yet, that Scott had been studying for the bar all summer while the kids and I were out playing, and studying for the bar is in-tense! So, at least he had a nice view from our hotel room and a cool mountain breeze to clear his mind and help him relax.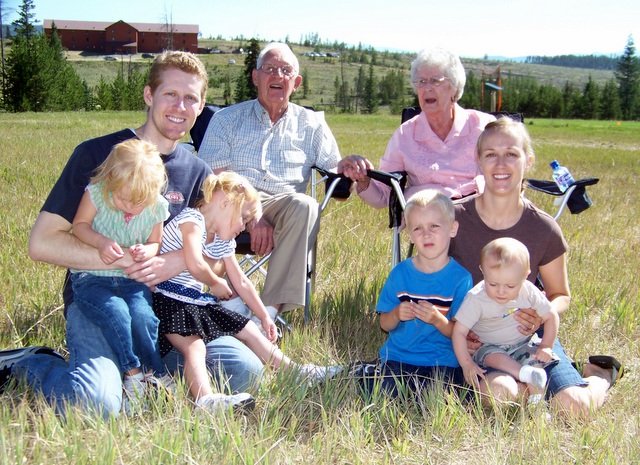 Besides spending time with family, my favorite part of going to Colorado is the alpine slide at Winter Park. The kids were a lot of fun to ride with. They love to go as fast as possible and say "weeeee" the whole time.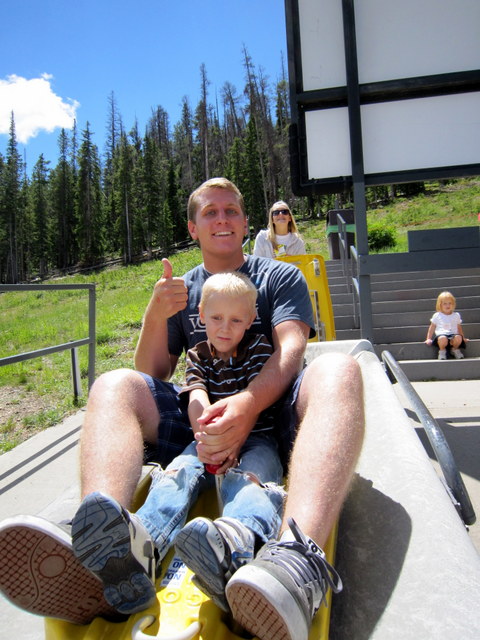 Scott's brother Nick (above with Andrew) fell of his cart thing and got a really bad slide burn that stung for days. It was messing up his golf game.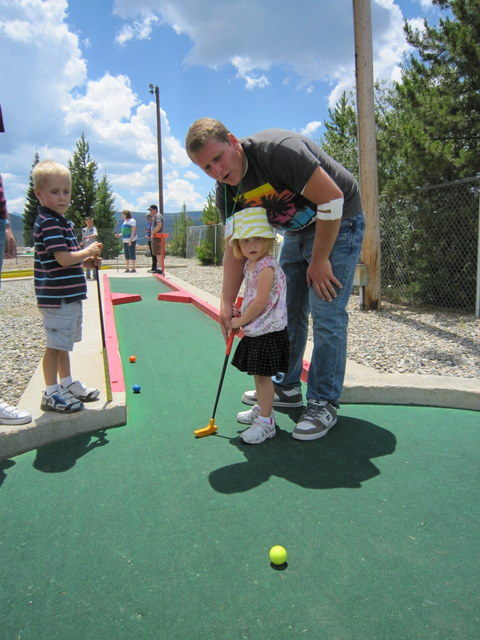 It was just nice to get out of the heat and into the cool air for a while, plus I don't have to cook while we're there and we all have tons of people to hang out with.