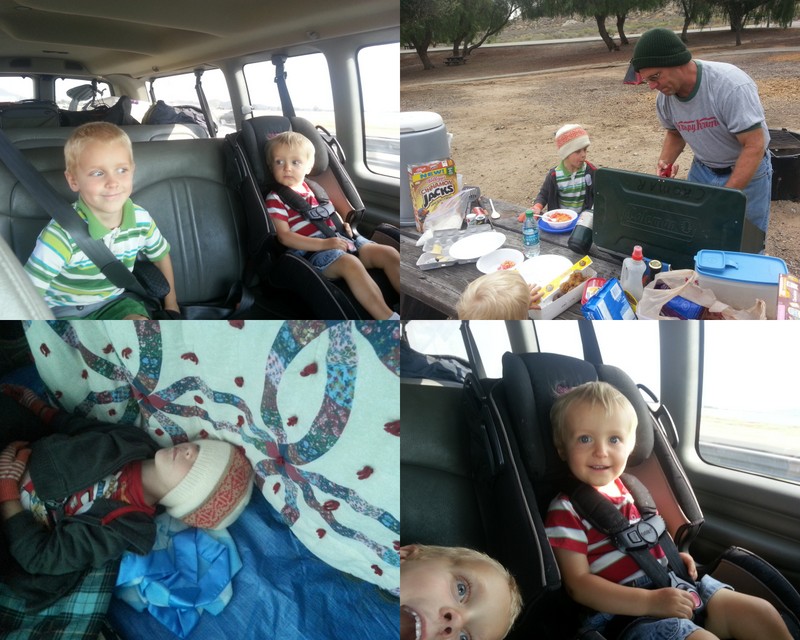 I think this post is a bit out of order, because Andrew was still in school when they had the Fathers and Sons Camp out. The boys decided to go with Scott's parents' stake for the camp out this year, so they could go camping with Grandpa Cromar. Andrew and Scott went two years ago, when we were in California for the summer, and Andrew had been looking forward to it ever since. We thought Miles would have fun camping out too, so we sent him along…without Mommy. It was good for him.
The next morning, Grandpa taught Andrew to flip pancakes and they all went on a bike ride around the lake and a hike across the dam and up the hill. Miles looks so big hiking around with his big brother.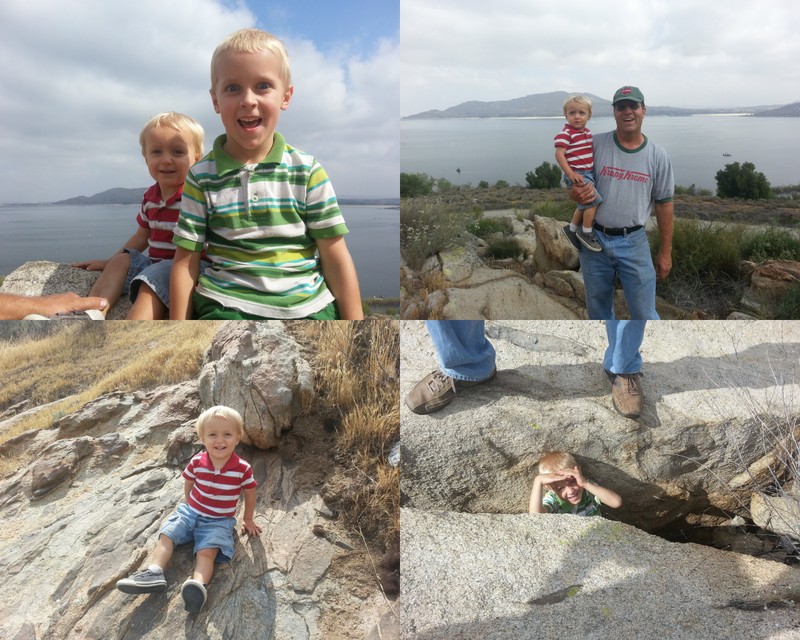 Not to be left out, the girls and I joined Grandma Cromar and Tara for a super girly girls night. We took the girls to a roller rink and let them skate around for a while, then we went out to dinner. That night we played Pretty Pretty Princess and painted our finger nails. After the little girlies were in bed, Kim, Tara and I stayed up playing Heads Up on Tara's iphone. It was super funny.
More photos and video of our fun day here.