What do you do when you're just days from having to drive for two days straight, across two thirds of the US, with four kids? Leave the country altogether and party in Canada of course. My original plan was to visit my sister who, while we have been in Illinois,  has been living in Boston and later New Haven, Connecticut. I wanted to take advantage of living semi-close before we moved to the opposite end of the country, but with the bar and my sister's summer plans we couldn't meet up on the East Coast as planned. So we changed plans and I decided to visit her while they were in Montreal for an internship. What I thought was just a new location for a few days of hanging out with Sara (you know, because Canada is basically the same as the US, right?) surprised me by being a really cool international vacation. So, without further ado, I give you Cat and Miles in Montreal.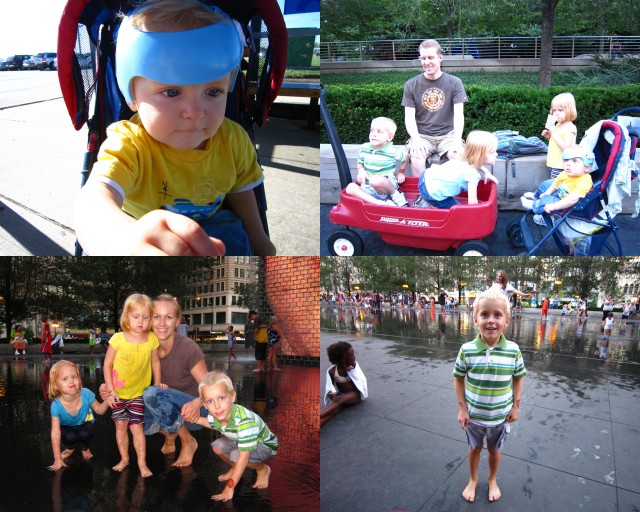 Day 1: We totally fail to leave the country.
Wait…those pictures look like Chicago. That's because, um yep, they are. Milesy and I got up early, early in the morning; drove three hours to the airport; walked/took a shuttle while pushing Miles, carrying my duffel bag of luggage and balancing the car seat on top of the stroller all the way to the check in counter to find out that we couldn't fly. Why not you ask? Because, this guy…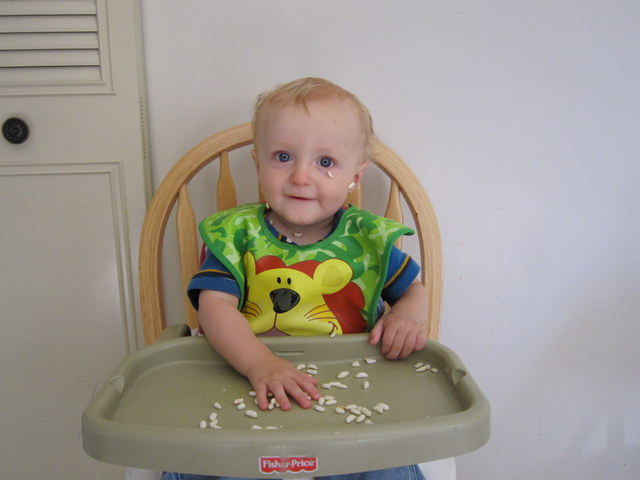 needed a passport. Seriously. I'll try to skip the details of all this, but make sure your 9-month old has his passport before you fly to Canada. Here's his official passport photo, by the way.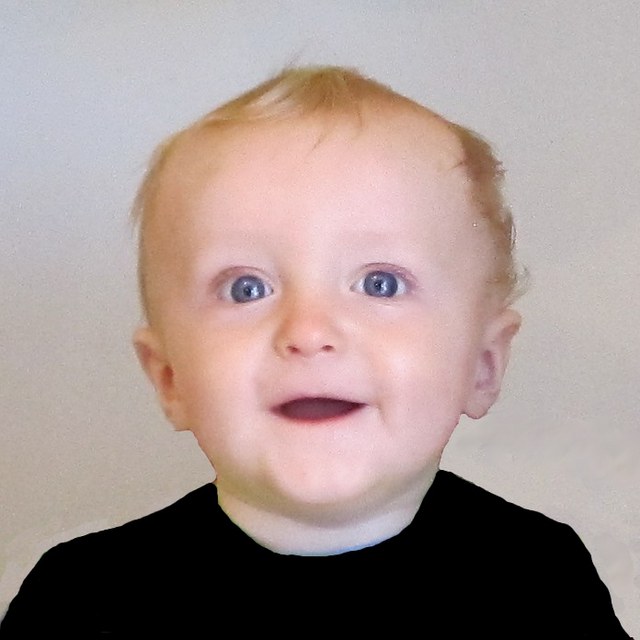 Scott did some quick photoshopping from a recent picture and edited out his high chair and painted his lion bib black, but don't tell the government, because we're not really sure how much photo-editing is allowed. It really looks pretty silly to have a baby picture on a passport, but I moving on with the story.
So the airport told me where to go for emergency passports, but it was Sunday, so I couldn't go until Monday. The extra bad thing was that both parents have to be physically present to get a passport for a minor. So my especially wonderful husband drove up to Chicago (did I mention it takes 3 hours) to rescue us (and did I mention all three other kids had to come along too).
We hadn't planned on seeing Chicago again before moving, so it was fun to hang out there a little bit again.
Day 2: We get to Montreal by midnight.
Monday morning we awoke bright and early to go wait in line for an emergency passport. I'll skip the details again, but try to avoid getting an expedited passport at all costs. They are expensive and require a lot of waiting in lines. Andrew, Zana and Elira did get a lot of compliments about their excellent behavior, and we got a lot of comments about our "cute family".
Then Miles and I said goodbye to Scott and the kids, who went to the children's museum on Navy Pier for the rest of the day (for free since we have an annual pass). Miles crawled around Barnes and Noble and we walked around downtown Chicago for a couple of hours, until it was time to pick up our passport. Which meant more waiting in lines. Finally they called our name, we grabbed our passport and ran to the van, drove to the airport and repeated the procedure from the day before where I balanced the car seat on top of the stroller as we made our way to the check in line.
Hurray, hurray, we got to fly! Miles was an angel on all of our flights and slept most of the time. We skipped on through Toronto where airport people were really nice and the security guy was from Albania (with a name like Agron, I knew he had to be), and made it to Montreal right around midnight. Sara's girls even stayed awake for our arrival.
I promise the next post will actually have some cool stuff from Montreal.