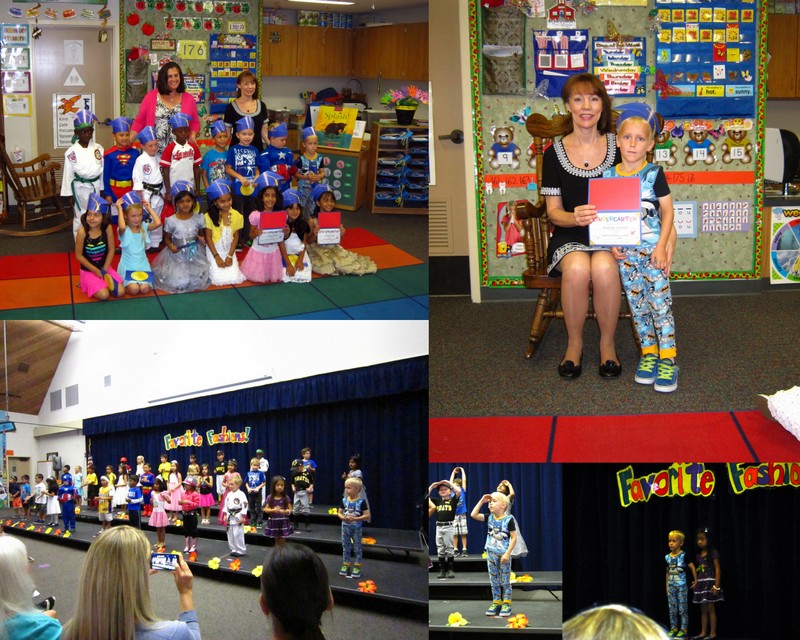 Since we're doing a blog catch up again (I should start blogging more often than once every three months. Seriously.) , I'm writing about Andrew's cute, cute graduation. Their class did a fashion show, in which each kid got to dress up in their favorite outfit. It could be nice clothes, Halloween costumes, traditional cultural dress, or as Andrew chose, your favorite Lego Batman pajamas. The kids were all so cute, and the fashion show made it way more fun to watch than your average graduation. Each pair of kids would walk up the stage steps, turn around at the top and walk to opposite sides of the stage, while their teachers described their outfits and why it was special to each child. The finished off with some singing. Does anyone else get emotional at hearing "This Land is Your Land?" I don't get very emotional usually, but for some reason that song gets to me…weird huh? We got lucky and Andrew was in the front right corner, right in front of us.
Here's a couple of shots Zana took of us watching Andrew.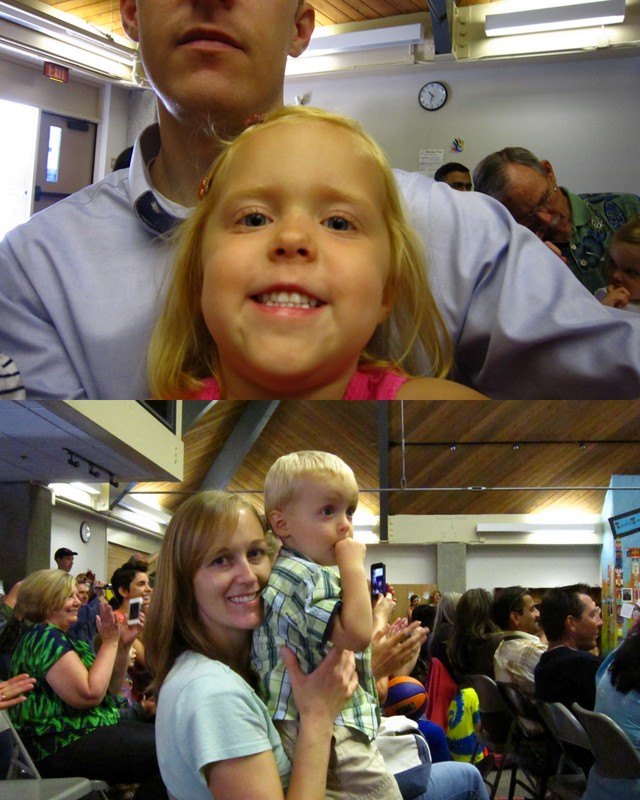 There were snacks and playing with friends afterwards. These cute kids are Andrew's best buds from school. Near the beginning of the year they started some recess game called "fighting stars." It took me and the other moms a couple of weeks to understand this game. Since they mentioned fighting the "bullies" in the other PM kindergarten class, we were a bit worried. In the end it turned out that the "fighting stars" and "bullies" just stand facing each other and take turns doing superhero poses at each other. So funny.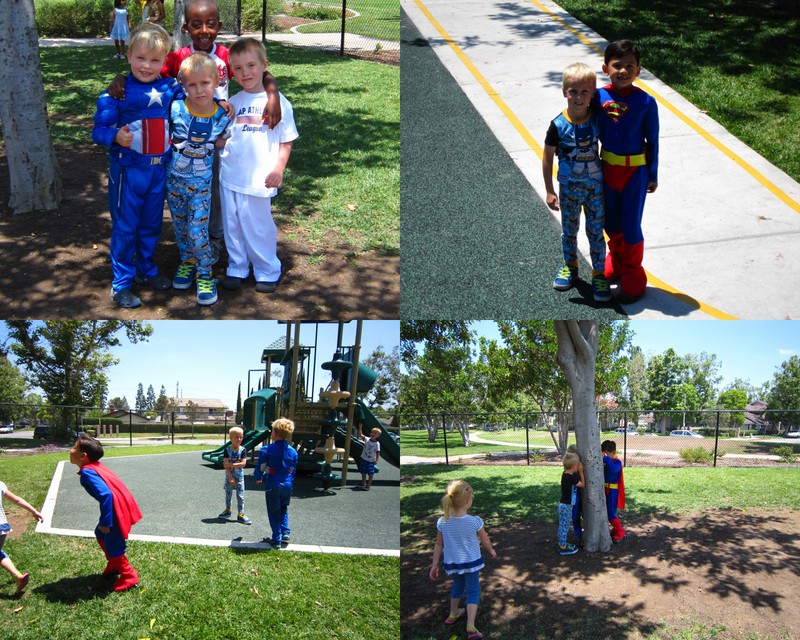 Just a couple days after school ended we started summer off with a bang. Grandma Wilkie came over and we all went to Knott's Berry Farm. Miles looks so cute hanging out with his grandma. He's such a sweet boy. It was lucky for me to have my mom there too, because it saved me from riding the kids' favorite roller coaster a hundred times. My pregnant tummy was not up for that bouncy little ride and Scott's not allowed to ride, since he's too tall.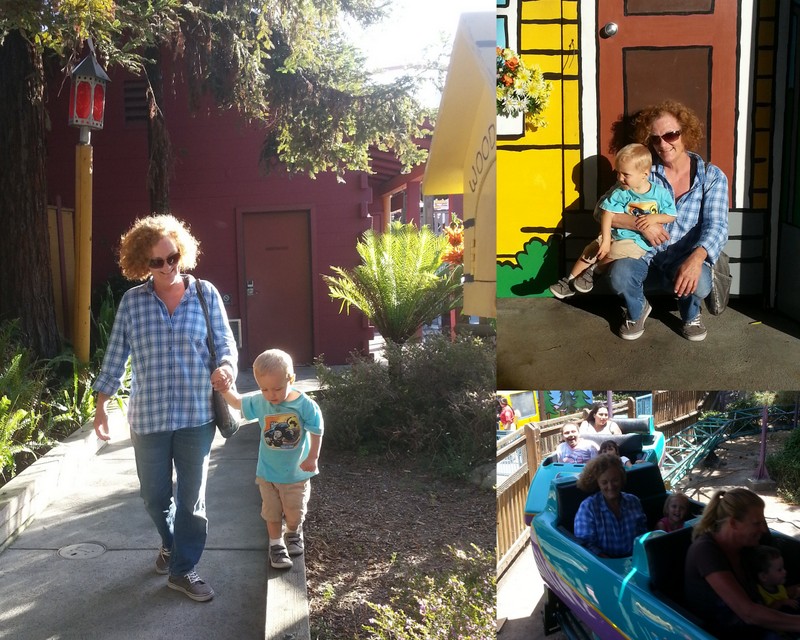 We finished off the day with dinner at Mrs. Knott's Chicken Dinner Restaurant. It was a bit pricey, but definitely yummy. Scott had the fried chicken and I had a pot pie or maybe I opted for the turkey dinner, I remember debating about which to get. The kids were having meltdowns by the end though. We had to leave before the kids had finished the ice cream that came as their dessert (they could choose pie or ice cream as part of the kids meal), because Miles was screaming. Scott and my mom took them out, while I waited for the check. The super nice waiter brought me a free piece of pie each for the kids, since they couldn't finish their ice cream. It was a great way to start off the summer!