Our blog is getting woefully out of date again. I even came up with a plan to summarize the summer into updates on the kids and what they did during the summer…but that was three months ago. I already have the pictures ready for those posts though, and I really want to remember what they were like at these ages, so I'm going to go ahead and give you our summer update. After that maybe we'll just do the same for fall and winter, or maybe we need another great Cromar blog update again where I post one post every day for a couple of weeks. For now, here is our sweet Lydia.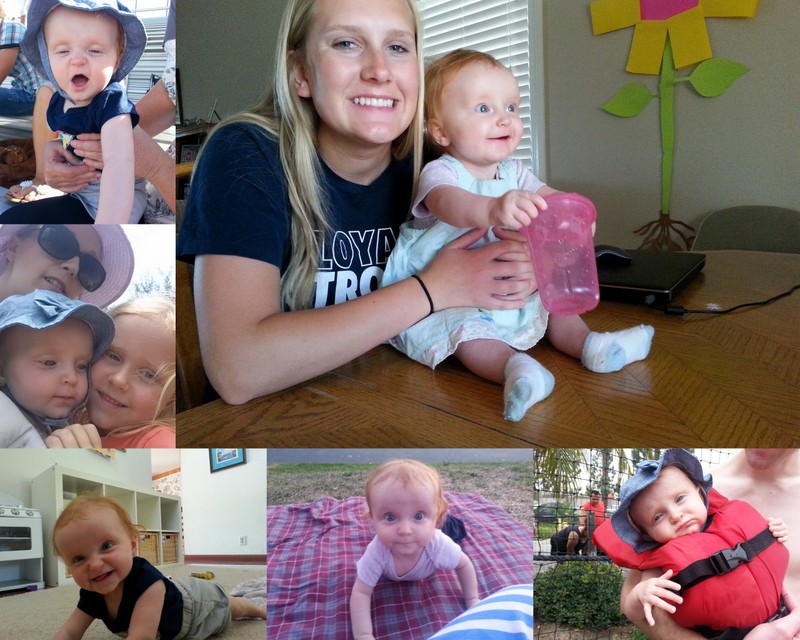 At six months Lydia was starting to really crawl everywhere. She is so sweet and funny. She was a fun little buddy to take with us to Tara's graduation. She got tortured at the water park and didn't really enjoy the water, except for baths. She loves baths. Below are just some photos that turned out really cute and smiley. From way back when she couldn't move around very much.
She is the mellowest little baby girl, and she doesn't mind the big kids carrying her around and making her play with them. Andrew, inspired by the car Scott built for Tara when she was a baby (and Scott was like 12), designed and helped build a stroller for Lydia. It wasn't as structurally sound as Super Tara's car, the wheels tended to break off when you turned it, but it did have a cup holder. The design flaw was mostly Mommy's fault, since by then I had had too much K'nex building for one summer (we had built the Big Ball Factory), and was lazy about making the stroller right. Oh, also in the summer we kinda had a cat. It was the neighbor's cat, but it spent all day every day in our yard. It was great to have a pet without any of the work. It turned out that that neighbor was not taking good care of the cat though, so another neighbor helped to find it a good home. We miss Lil' Whiskers.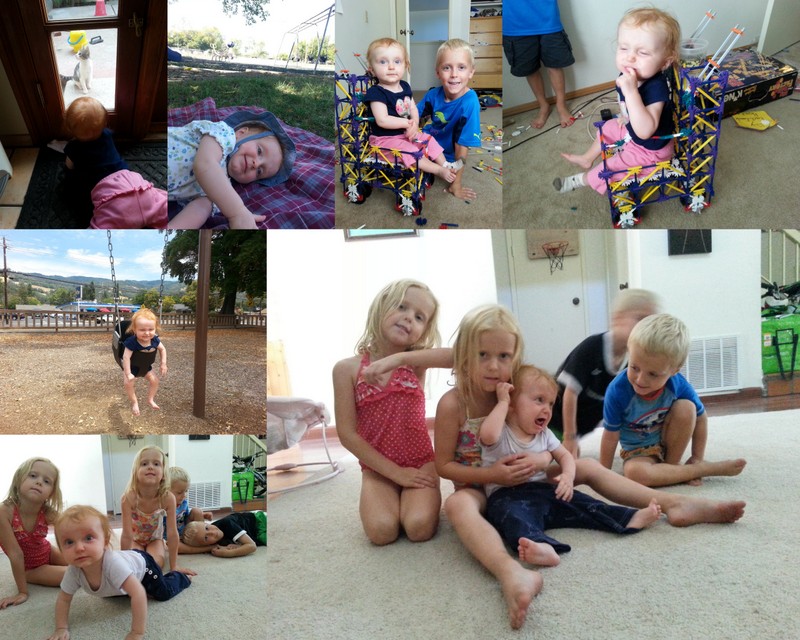 Lydia loved her bouncer, but it was always hard to get the kids to leave her alone in it. I was really afraid she was going to hit her head on the doorway, since they were always swinging her and spinning her. She started eating solid foods and had plenty of helpers for that as well. It's always tricky for me to start feeding babies solids, because I can't ever fit it into the schedule right. You have to make it mesh with the nursing schedule and the big people meal schedule and it doesn't work well at first.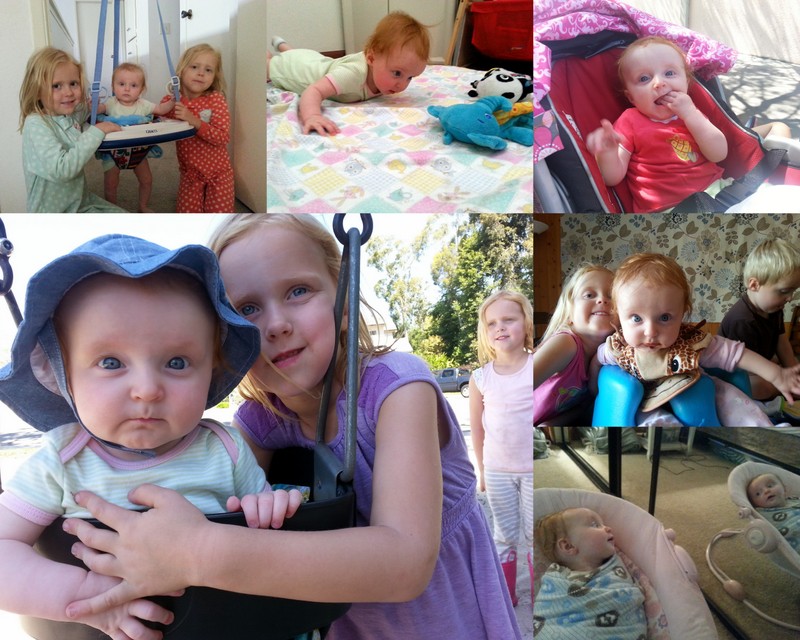 Lyda got to play with Aunt Sara and meet a lot of my family on my Dad's side. She got carried around Fort Bragg, while we enjoyed to scenery.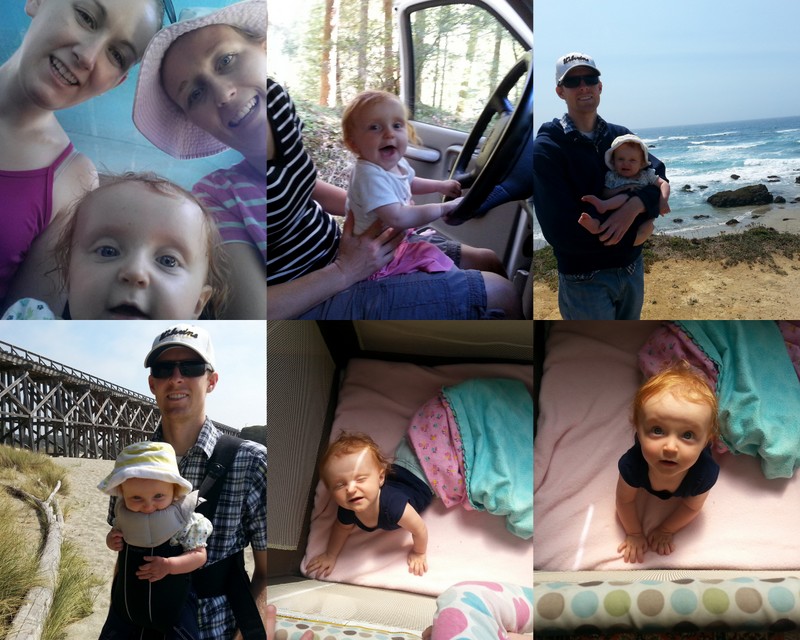 Lydia got to play with Grandma Wilkie, and Grandma tried out her new camera taking lots of pictures of her. She also really likes to grab noses, she grabs my nose every time I nurse her. As a side note, the other day I did a quick estimation in my head and realized that I have sat down to nurse a baby over 5000 times. Sheesh that's a lot.